The Cavendish Cup (Polo Trophy)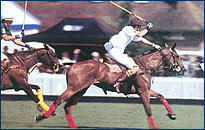 2004 sees the well known Six Nations Rugby Sponsor, the Royal Bank of Scotland, joining forces on 24th July (24/7) with Keymer Cavendish, for the tenth match for the Cavendish Cup.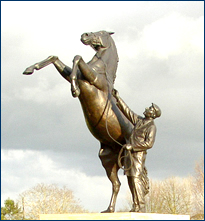 Polo teams from Argentina and New Zealand will compete for the trophy this year on the splendid National Stud Polo Grounds behind the July Racecourse at Newmarket. Well known New Zealander Tommy Wilson (7) will captain his team. The Argentinian lineout is still under wraps!.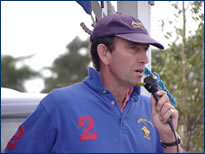 Guests of both Companies will watch this important evening game, surrounded by stunning landscape and refreshed by field side champagne and canapés.
It promises to be a tough match and a great occasion for all.
Printable map to National Stud Polo Fields
You will need a copy of ' Adobe Acrobat Reader' installed on your computer to view this file.
if you do not have this already, simply click the
Acrobat icon for a free download.